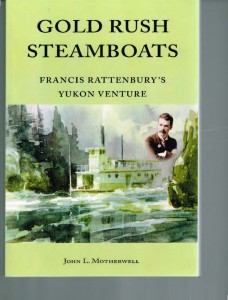 John Motherwell's well-researched telling of Rattenbury's attempt to cash in on the Yukon Gold Rush.  Rattenbury was the designer of Victoria's Legislative Buildings and of the Empress Hotel.
price in Canada                         Cdn$ 45.50 postpaid
price in the USA                        US$  47.50 postpaid
If you wish to combine books in a single shipment please ask for a price quotation. If you wish to pay via PayPal, contact us with your order details and we will send an invoice.  Payment may also be made by cheque. Click here for a mailing address.